Jean Reagan Skypes with Kennedy First-Graders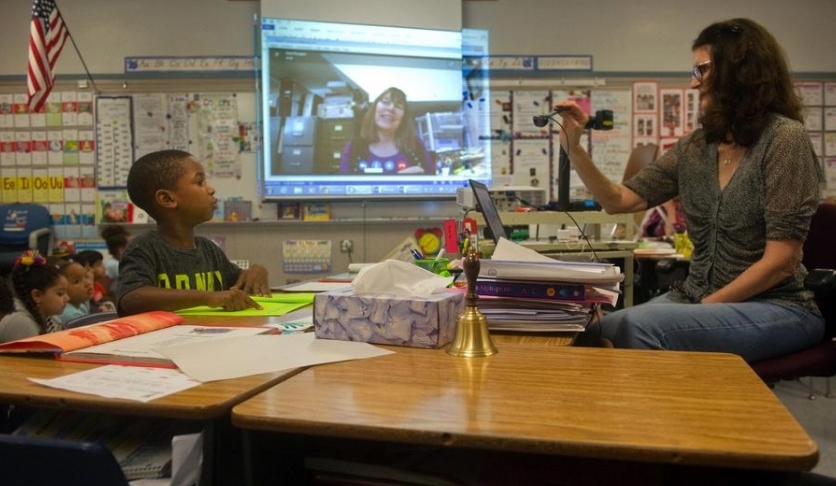 While traversing through the hiking trails of Jackson Hole, Wyoming, last summer, Kennedy Elementary School teacher Stephanie Marchant wasn't aware that the woman she would cross paths with just so happens to be a New York Times best-selling children's author.
Although unfamiliar with the work of Jean Reagan at first, Marchant ultimately fell in love with Reagan's work, as would her first-grade students.
Thanks to the online video service Skype, Reagan accepted the offer to speak and answer questions for almost a half hour early Wednesday morning to Marchant's and Margaret Stirton's first-grade classes.
Read Full Article Here On Recordnet.com