Deseret News Family Write Up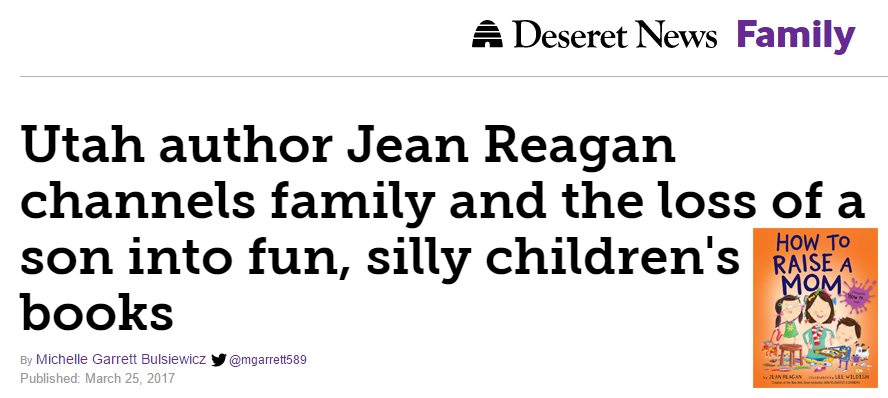 Though Utah author Jean Reagan started writing children's books in 2003, her first book was published in 2009. It centered on her son who died at the age of 19 from a drug overdose. He left behind a sister, his only sibling, and Reagan wanted to acknowledge her daughter's loss that often got ignored for the sake of her parents, she said in an interview with Ted Capener on KUED.
So she wrote "Always My Brother," told from the perspective of a little girl whose brother dies and about how she deals with her grief. Knowing that children die in many different ways, Reagan said she didn't specify the way the brother dies in the book and she made the children younger than her children were at the time.
But when it's appropriate for the age of the audience, Reagan said she often talks about what happened to her son when she goes on tour for her New York Times best-selling "How To …" books, the most recent of which is "How to Raise a Mom" (Knopf, $17.99, ages 4-8), scheduled for release Tuesday, March 28.
Read full article on Deseret News Family here